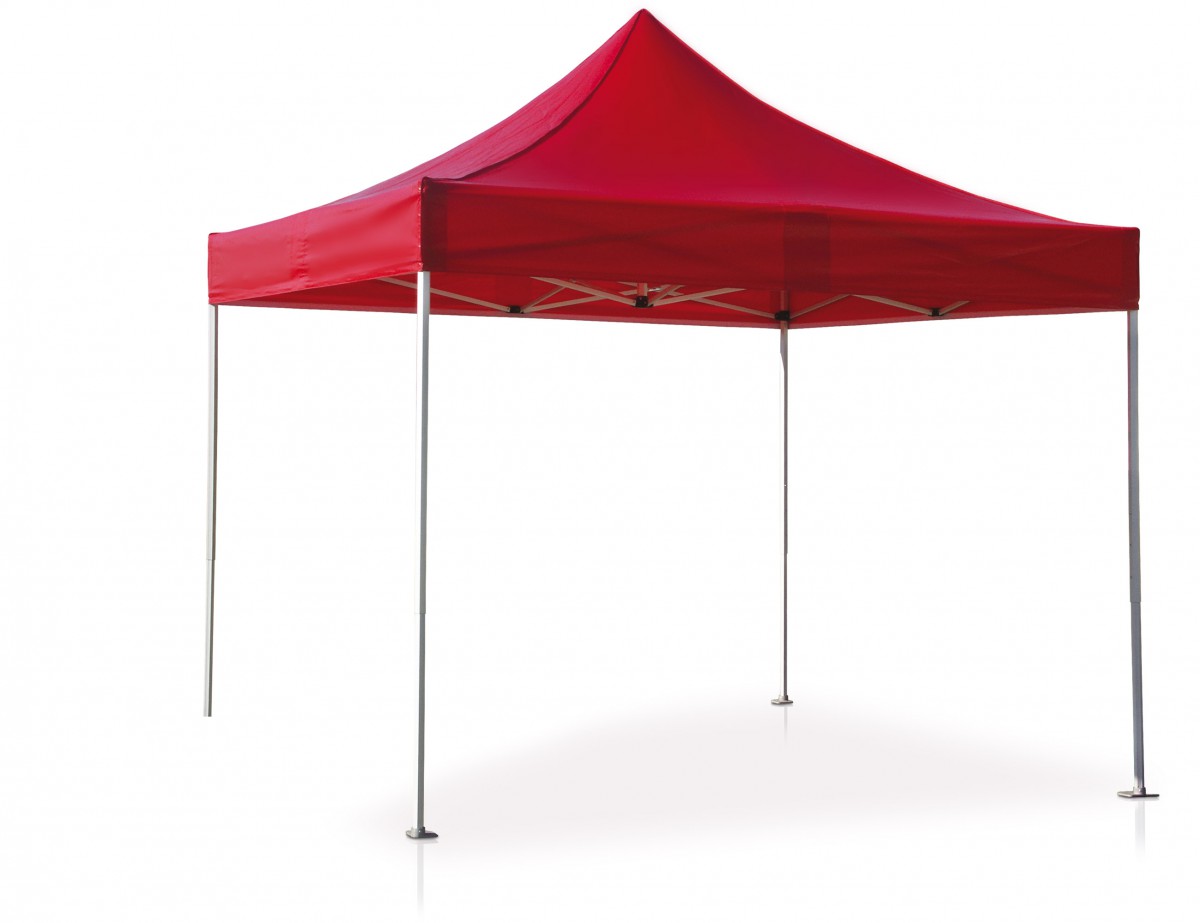 V2
Cutting edge technology for the foldable tents.
Easy as ABC you will need only your hands only to set your stall up.
Without removing the roof two people can set the tent up.
V2 tent range:
Priority to performance
The V2 tent allows you to cover an area between 9 and 25m² in less than 30 seconds.
Technical Details
Garden V2 Tent  ( 1 Mast)

Dimension (m)                   Folded (m)                       Weight (kg)    Roofing Height (m)       Height under Valance (m)
3 x 3                               0.55 x 0.55 x 1.75                         70                          3.61                             2.06
4 x 4                               0.60 x .060 x 1.90                      102                          3.78                             2.175
5 x 5                               0.60 x .060 x 1.90                       115                           4.07                            2.245
Solarius V2 Tent
Dimension (m)                   Folded (m)                       Weight (kg)    Roofing Height (m)       Height under Valance (m)
One Mast
3 x 3                               0.55 x 0.55 x 1.75                         70                          3.61                             2.06
4 x 4                               0.60 x .060 x 1.90                      102                          3.78                             2.175
5 x 5                               0.60 x .060 x 1.90                       115                           4.07                            2.245
Two Mast
4 x 6                               0.65 x 0.75 x 2.25                       100                           1.20                            2.470
3 x 4.5                            0.50 x 0.6 x 1.75                           80                            3.72                            2.06