PergoTex ll / LED
Protection against wind, rain and UV radiation- as well as a great fresh air feeling.
The Weinor pergola PergoTex II awning is versatile to use and gives more time outdoors. If you would like to enjoy the sun just push a button – and the fabric retracts. If the weather takes a turn for the worse just close the awning again. You are protected from the rain in no time – without leaving your patio.
Technical Highlights
Cabrio folding system
The PergoTex II Cabrio-Folding System is rain-proof, wind stable and completely retractable.
Integrated drainage
Controlled water flow-off from the aluminium fabric protection roof laterally over the transport profile in the large gutter in the front area.
HighPower LED-spots – for an amazingly beautiful atmosphere
By request, dimmable HighPower LED-single spots can be integrated into the horizontal rails.
New high-value aluminium protective roof
Aluminium fabric protective roof as a chamber profile noise dampening during rain.
Variable water expulsion
The two-part implementation of the post makes possible the individual adaptation of the height of the water expulsion during the onsite assembly.
Modular system
Extension and retrofitting, e.g. with all-glass substructure elements and vertical awnings is very easy with PergoTex II.
 Features
Cabrio system
Protection against strong rain from 8° pitch
Integrated HighPower LED-spots
Extendable with lateral all-glass elements
Width x projection (max.): 7 m x 6.5 m
PVC-coated pergola fabrics and 56 frame colours to choose from
Fabric
Pergona: robust and waterproof
The fabric collections Pergona classic and Pergona transluzent exhibit an especially smooth and waterproof surface. This enables rain to run off its surface in next to no time. Pergona is not only very supple but also sturdy and extremely tear-resistant. The Pergona transluzent version has a higher light transmission and prevents dazzling from the sun at the same time.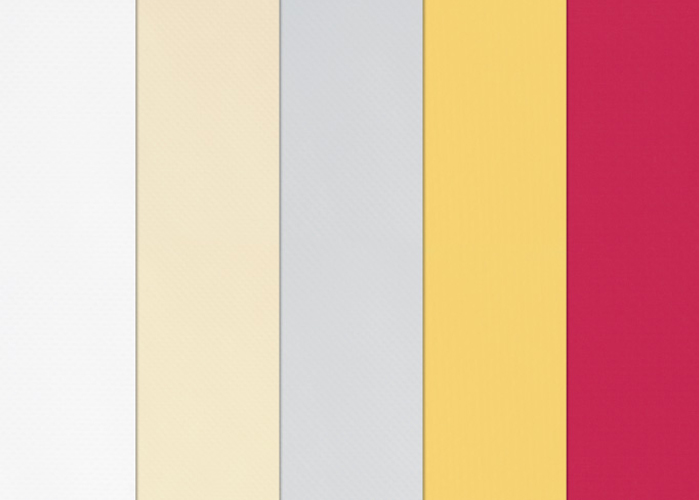 For more information please see our 'Weinor Fabric Colours' page
Frames
An immense range of cutting-edge frame colours
The magnificent nuances from weinor will colour your life. Everyone is certain to find their favourite colour here: with over 200 different rack colours from weinor to choose from. Let us inspire you!
As weinor does all the powder coating in its own workshop, you can also rest assured that different weinor products come with the same top-class colour tonality and identical gloss level.
For more information please see our 'Weinor Frame Colours' page.
Radio Controls
The weinor BiConnect radio control makes operating sun protection, lighting and heating a delight.
Using a pre-programmed BiEasy hand transmitter with or without a display; in silver or black – or even using the BiEasy app. The solar sensor enables the awning to extend automatically – regardless of whether you are at home or not. This means that you will always have a pleasant, cool climate on your patio even in the case of blazing heat.
For more information please see our '

Weinor Radio Controls

' page